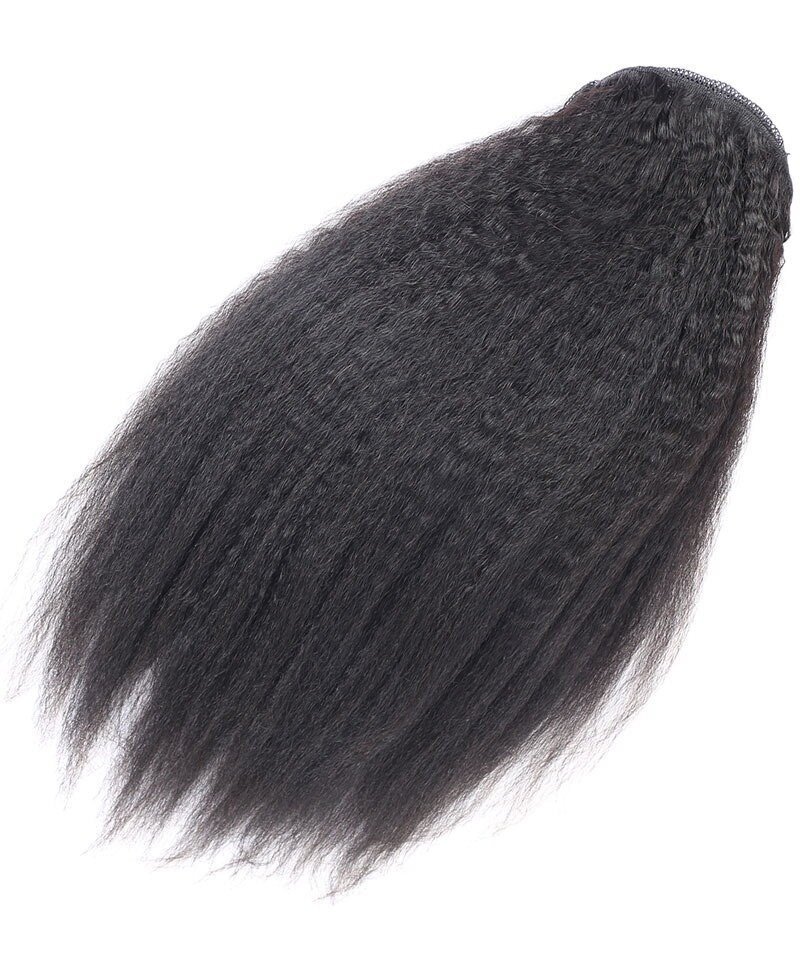 Kinky Straight Ponytail
100% Virgin Human Hair Ponytail
Can be dyed, washed, conditioned and styled just as your own natural hair.

Texture: Kinky Straight is suitable for all ranges of kinky straight, yaki, or straightened natural hair.

Length: The length of hair is measured in its stretched out state.

Installment: The ponytail has 2 combs and a drawstring to make styling quick, easy, and secure.

Style Tips: The Ponytail extension can be used to create low, mid, high ponytails or buns. It's the perfect solution to creating a voluptuous ponytail. It's a quick fix for days where you need a rushed style or versatile enough for all your fancy occasions.

As seen on: Our Belles love to wear their ponytails on their wedding days, to birthday brunches, church, and work!
Shop Yours Today!
You Might Also Like